Dr. Rasha Aleid, backed with many years of experience in the pharmaceutical industry and formulation. In 2009, she established JUMAN factory to provide high quality innovative and potent cosmetics and pharmaceutical products. JUMAN succeeded in establishing itself as a leader in the field of Private Label Manufacturing in Jordan with high certification and restrict complying with regulations, and Good Manufacturing Practices (GMP). Now JUMAN exports more than 82% of its products worldwide.
With an intense passion for natural beauty ingredients, Dr. Rasha has focused on providing skincare products that are not just effective, but also offers unquestionable purity. Juman's Dead Sea product range has become more remarkable because of the nature-derived ingredients that it uses, particularly the mineral-rich Dead Sea Water, Mud and Salts from which has become a staple in her skincare line. Now Juman's Dead Sea product range registered and sold in Europe, USA, and many countries worldwide.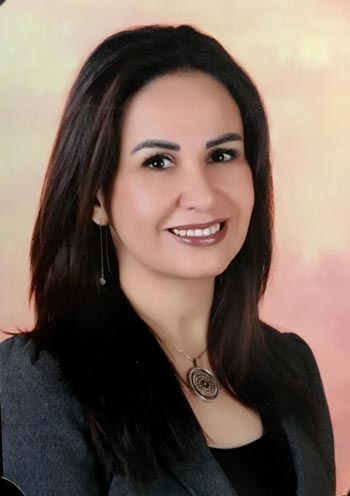 Dedication to Exceed your Expectations with Great Attention to Detail and Uncompromising Quality.
Best Raw Materials from All Over the World.
Ingredients Obtained by Simple and Non-Polluting Transformation of Either Plants or Minerals.
Natural, Rich, and Wholesome Blends of Nourishing Essential Oils and Botanicals.